Hand Rubbed Varnish & Stabilized Wood Spacers
The Brothers Bellinger; Hugh and Al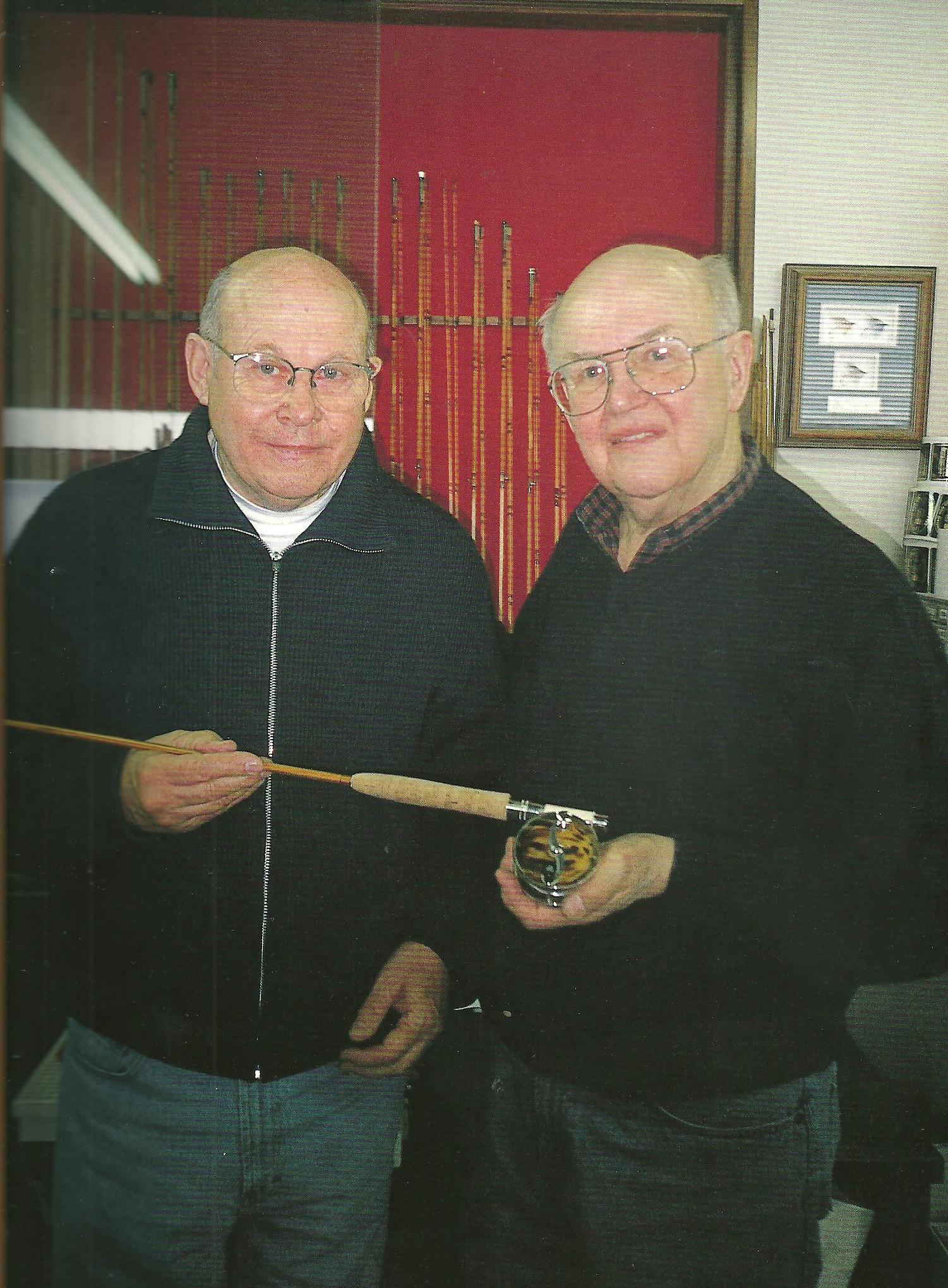 When Al and Hugh Bellinger started Bellinger Reel Seats back in 1979, their focus was not on cranking out cheap, low quality, commodity wood reel seat spacers for the fly-fishing industry. Rather their focus was on making the best "one of a kind" wood spacers they could from the most elegant woods and burl available.
They sourced, graded and selected woods for their individual, figure and character from the top burl suppliers in the country. They worked with these suppliers to obtain just the right quality and grade from which to make reel seats. The wood was cut to yield the best seats possible, not the greatest number. This is a practice that we still employ to this day.
When a custom builder or rodmaker asked for a Bellinger reel seat he would be certain the wood spacer would be a step above any other reel seat spacer he could buy; it would simply
be the best.
A custom made rod using a Bellinger reel seat is sure to become a cherished classic; a keep sake that is long admired for it's quality and enduring beauty. The value is in the satisfaction in making a fly-rod as good as it could be made with a reel seat that was made as well as it could be made.
Hand Rubbed Varnish Wood Spacers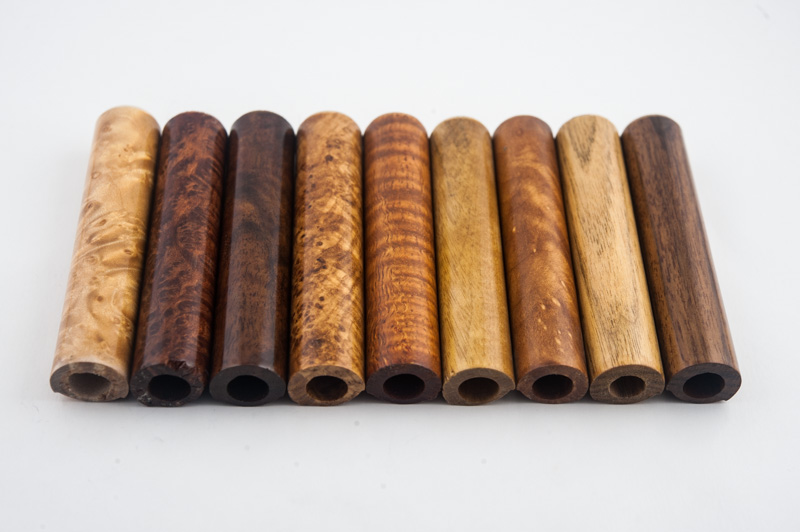 There is no getting around it. In order to make the finest in varnished wood reel seat spacers one has to be willing to take the time to handle, inspect and grade each piece of wood as it passes through the process. It requires time to sit and patiently rub out and hand sand each piece between coats of varnish to insure the surface is as free from visual defect as possible. At each step in the process the wood is selected and graded with lessor pieces being recycled out of the wood stream. To do the best job you possibly can requires a mindset that is intolerant of taking the easy way and an attitude of responsibility toward our fellow craftsman. It is how we would want someone making reel seats for us to approach their work.
Stabilized Wood Spacers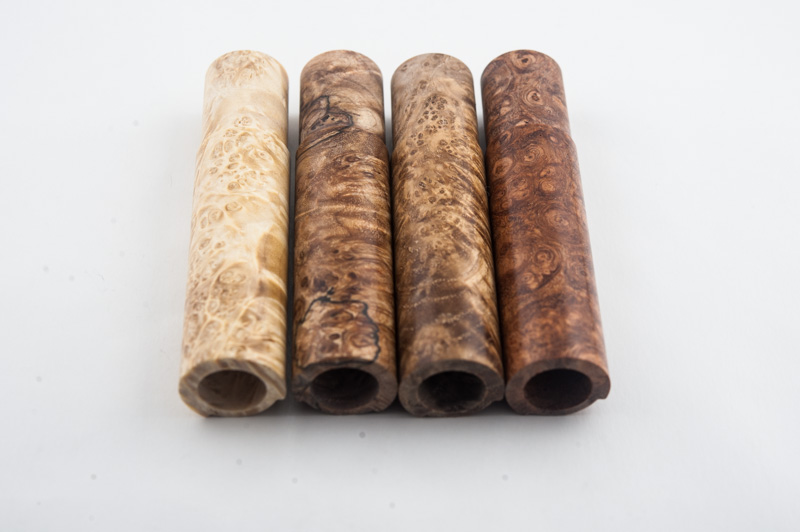 We work with the top wood stabilizing companies in the business. Our experience in sourcing, grading and selecting wood benefits us in that we can stabilize all our own burl wood. The stabilizing process infuses the wood with acrylics which improves the woods physical properties, machinability and moisture resistance. But it is not fool proof. It still takes a keen eye for detail to coax only the best from a decaying burl.
We use the improved characteristics to produce some of the most wonderful reel seat spacers from wood that would otherwise be discarded or converted into chips. Large inside diameters without splitting, fine walled sleeves and detailed pieces that are clean, sharp and consistent. Stabilizing not only improves the property of the wood but it also enables us to use wood with some of the most remarkable figure, spalt and color characteristics.
The following images are samples of the various woods we using at this time. These sample shots will give you an idea as to the color range, figure and characteristics attributed to each specie and to the method of finishing.
Hand Rubbed Varnish Wood Spacers
Varnished Western Maple; aka. Oregon Maple and Big Leaf Maple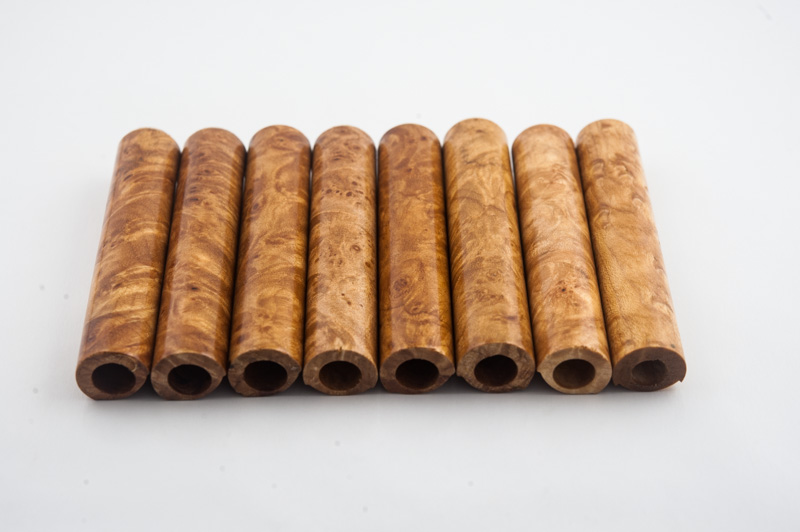 Varnished Redwood: aka. California Redwood or Coastal Redwood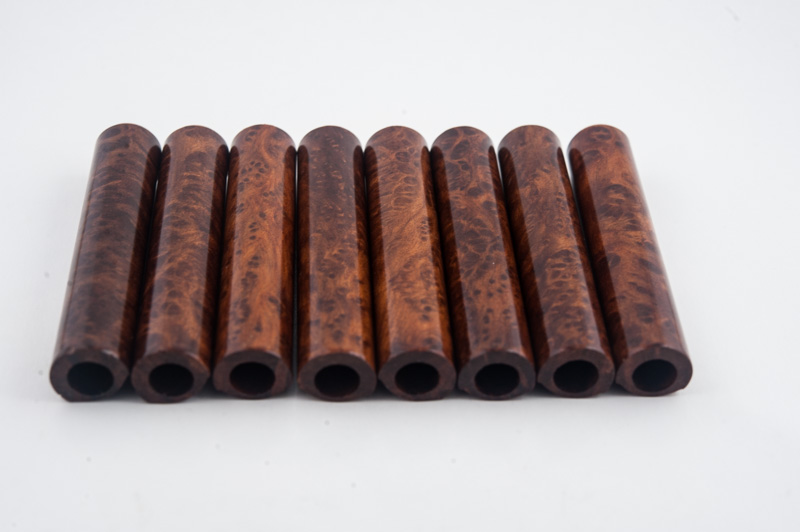 Varnished Walnut: aka. Oregon Black Walnut or Western Walnut
Varnished Walnut: aka. Oregon Black Walnut or Western Walnut - very curly!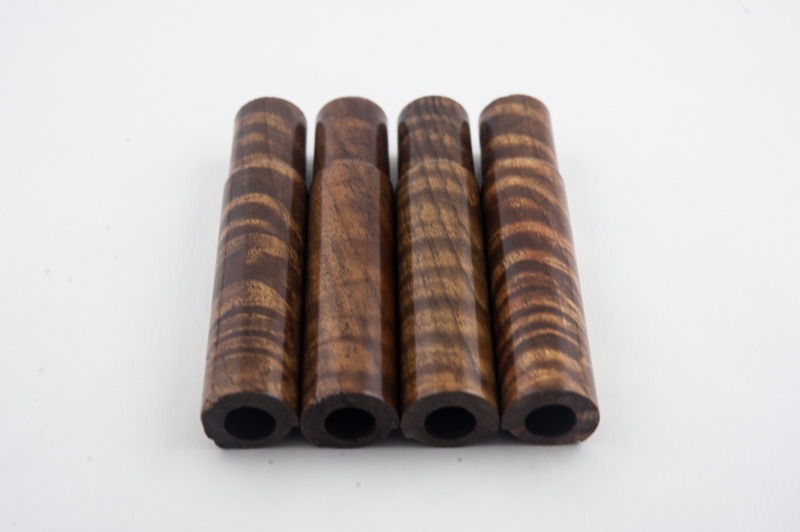 Varnished Koa: a native of Hawaii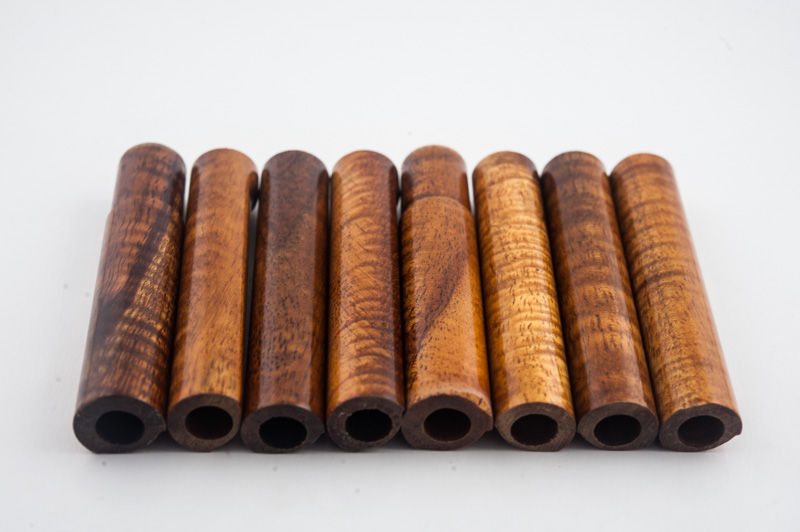 Varnished Black Ash:out of the Northeastern wood basket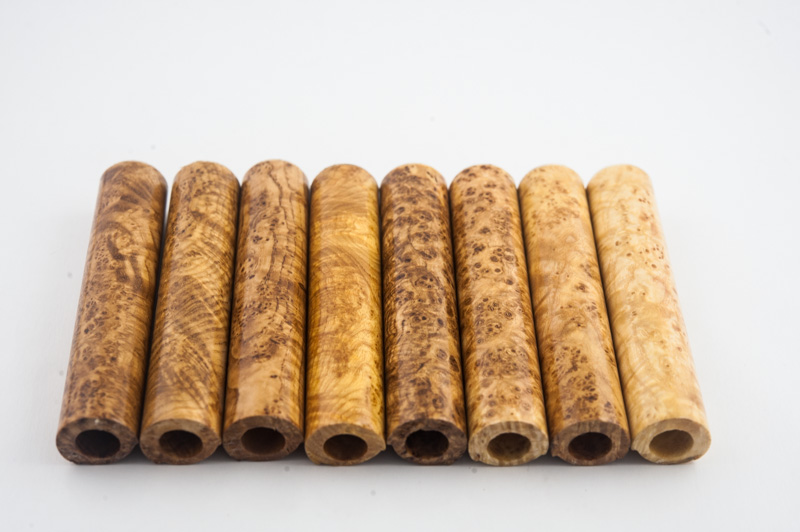 Varnished English Walnut: aka. California Walnut or Common Walnut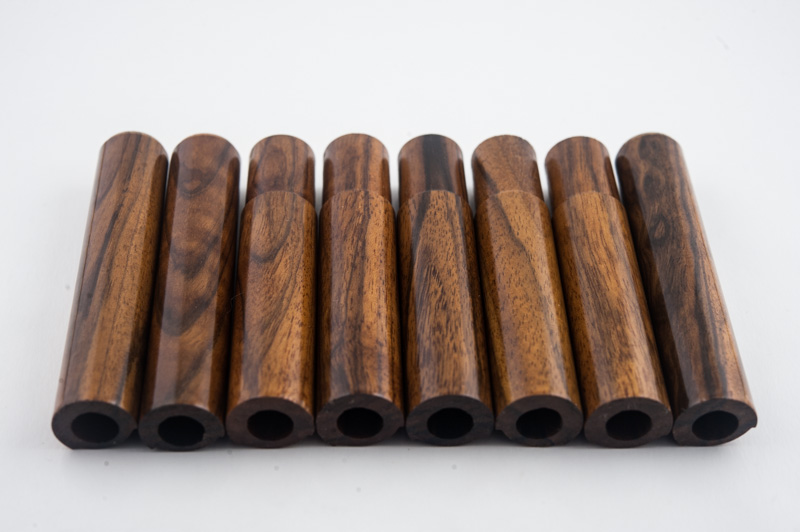 Varnished Curly Maple -known by it's character: aka. Fiddleback or Tiger Stripe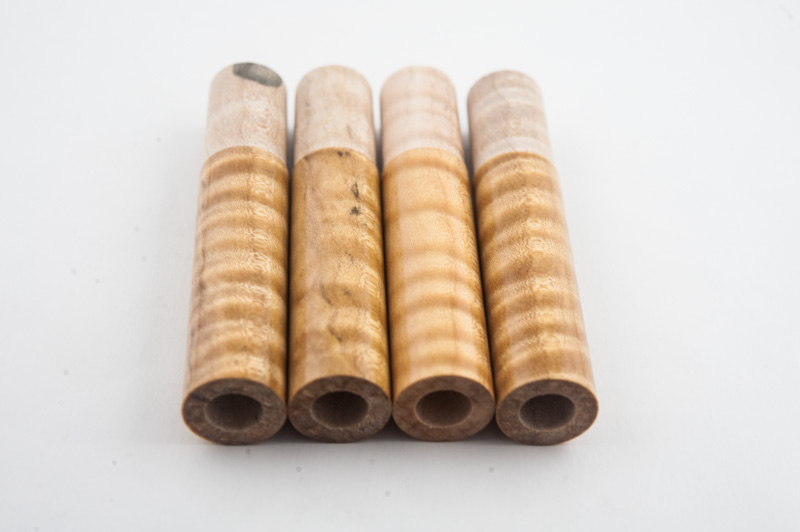 Varnished Bird's Eye Maple - known by it's character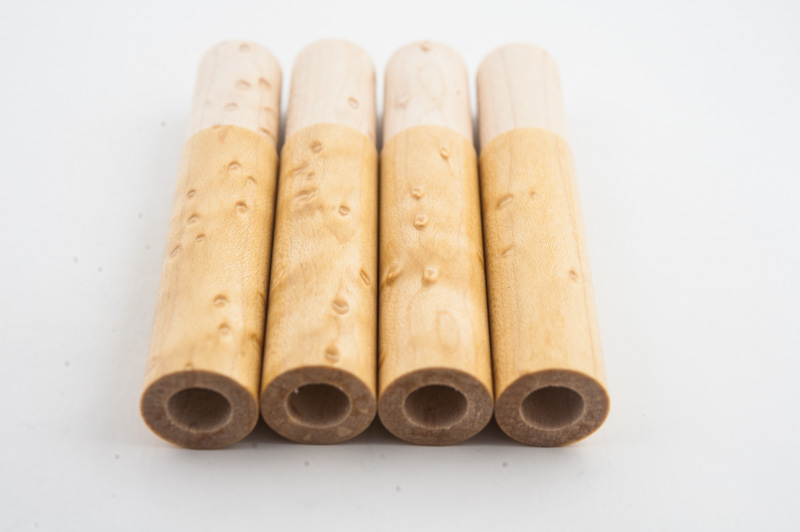 Varnished Cocobola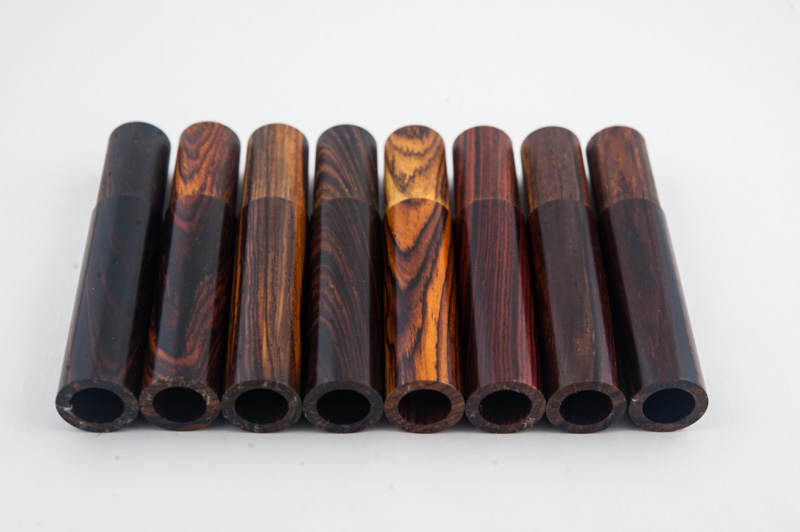 Varnished Vintage Walnut: aka. Oregon Walnut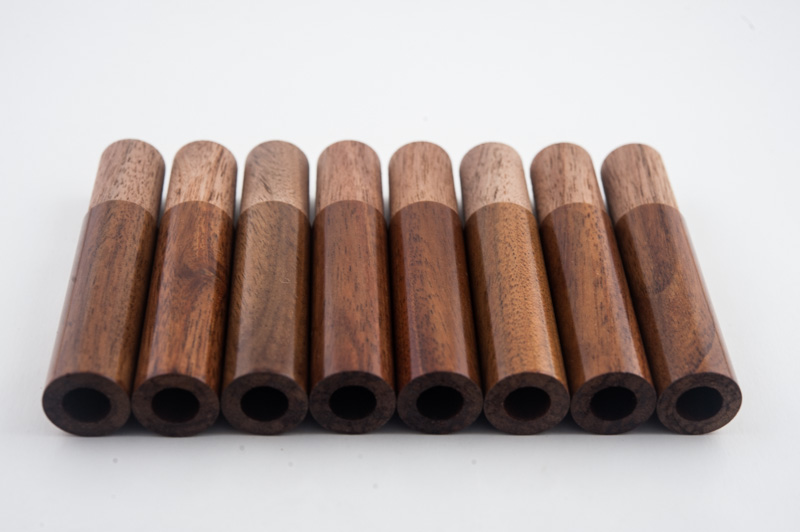 Varnished Spanish Cedar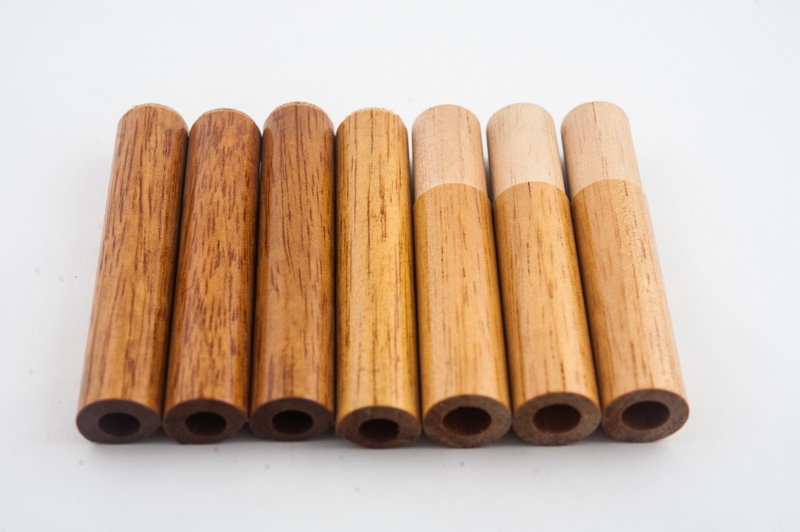 Varnished Myrtle Wood: aka. Oregon Myrtle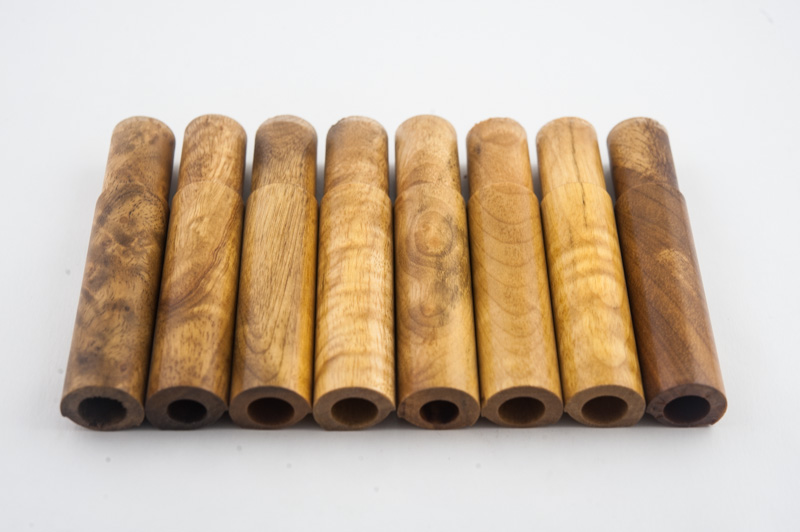 Varnished Madrone: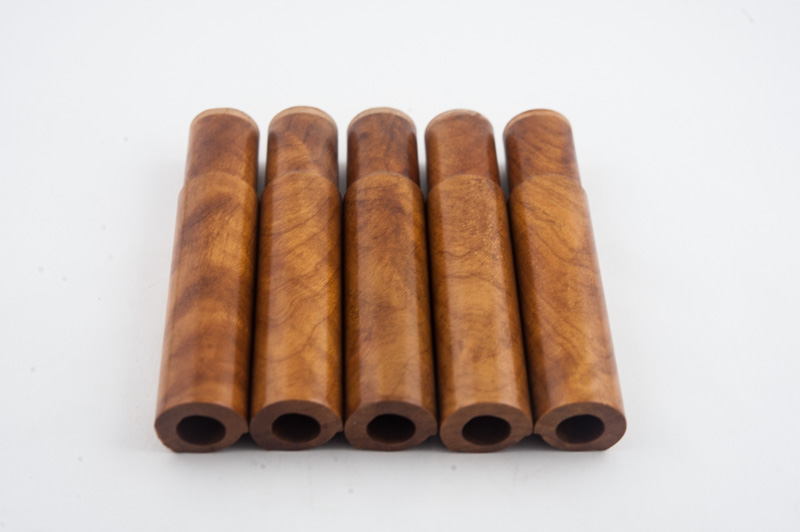 The following images are of stabilized wood
Stabilized Western Maple: aka. Oregon Maple or Big Leaf ple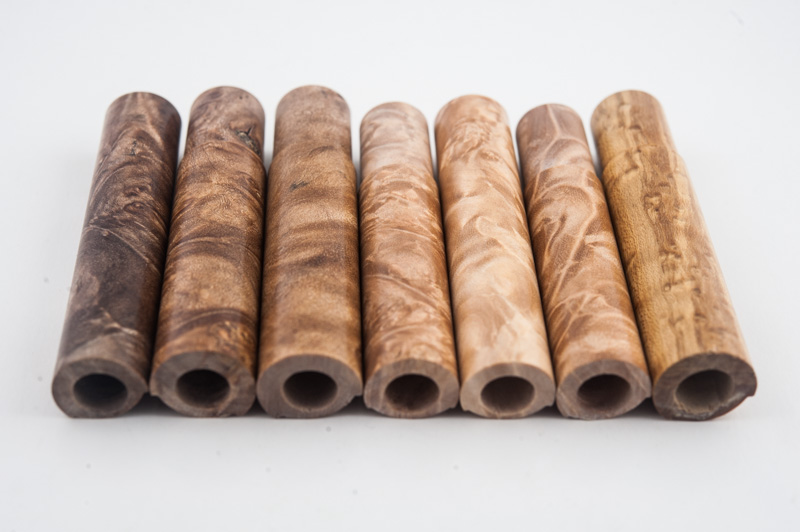 Stabilized Box Elder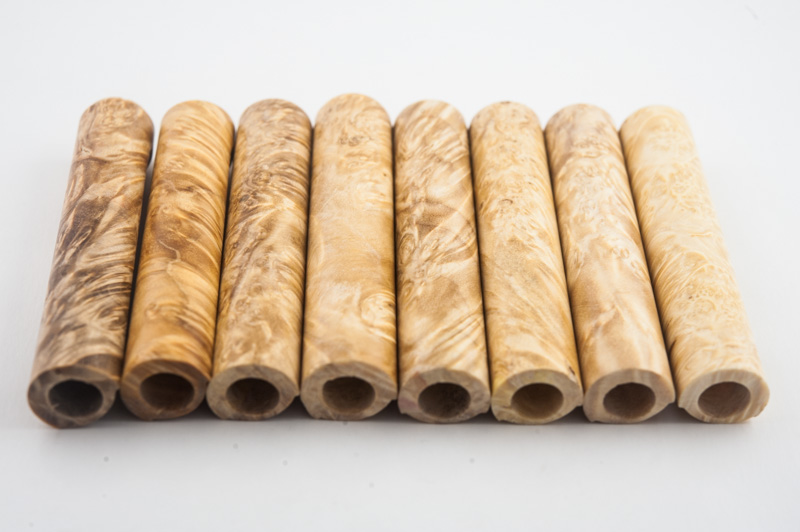 Stabilized Black Ash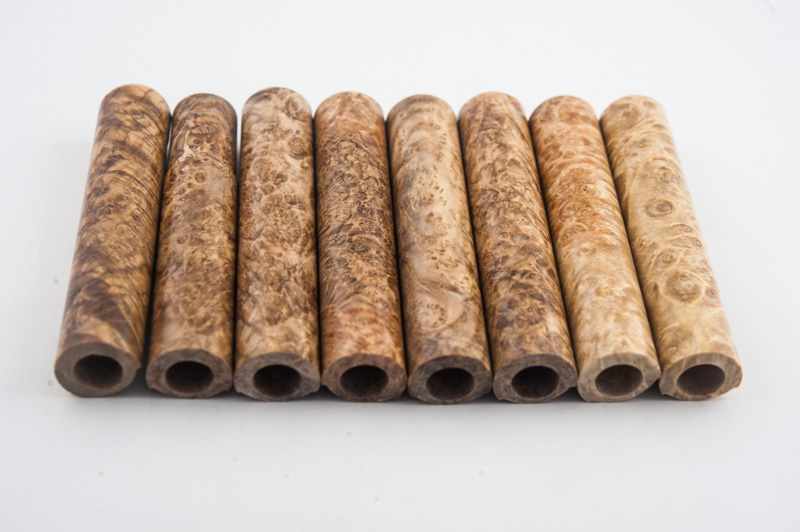 Stabilized Amboyna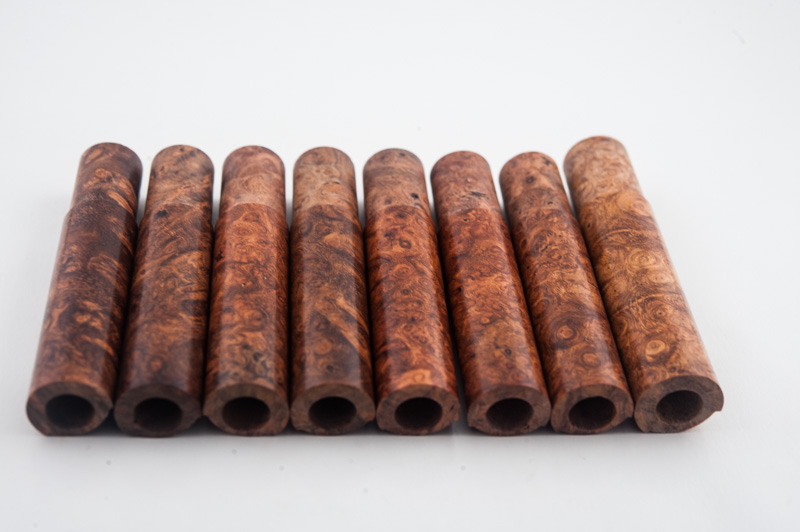 There are no products in this section